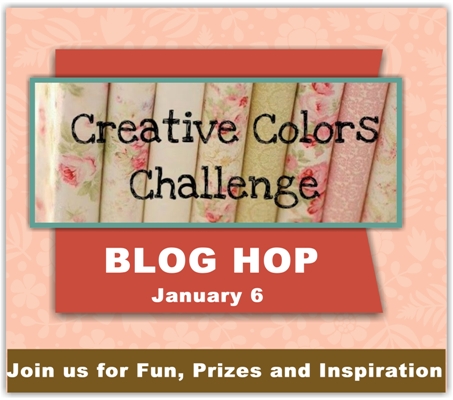 "Hatch Some Fun" Card!
Hello All,
First of all wishing you all a happy, healthy and creative new year!
I am here with my DT project for the
CreativeColorsChallenge
!!
This challenge is pretty special as we also are celebrating our "First Anniversary".......Yay!!! We would like to thank each and every one of you that took the time to check us out and play along, without you it would not be the same!! So, as a little thank you to a
ll of you, we are having a little Blog Hop and you have the opportunity to win some prizes along the way, how cool is that? :-)
You must be here from Tereese's wonderful blog!
www.craftycity.com is sponsoring $10 GC for the winner!!
Please visit and join the CraftyCity Gallery for more inspiration.
Die-Versions Dies sponsoring ONE die of the winner's choice from there - "Express Edges" Dies collection.
Also please visit
DV blog
and leave a comment!
Our sponsor for CCC#27 is Robyn's Fetish who is sponsoring THREE digi images to the winner!
Some of us girls are also offering a small prize along the way, so make sure you'll visit everyone. All we are asking is that you are a subscriber to each of the designers and the Creative Colors Challenge Blog and leave a sweet comment on each of the Blogs and then tell us that you did so on the CCC Blog, pretty easy!
We are playing our challenge as usual and you'll have two weeks to play along, but for the Blog Hop you will have to leave all your comments by Saturday, 10. January 2015, 6:00 PM Eastern Time.
Here is the Challenge Palette.
Pink + Blue + White PLUS Use Flowers and Sentiment

And my cad....